Our history
The Maypole Fund was set up in 1986 by women activists involved in the peace movement in the UK. The founders were especially active in the Greenham Common Women's Peace Camp in southern England, where women from all over the world gathered to campaign and protest against nuclear weapons — those stored at the Greenham Common Royal Airforce base, as well as those stored and produced elsewhere in the UK and in other countries.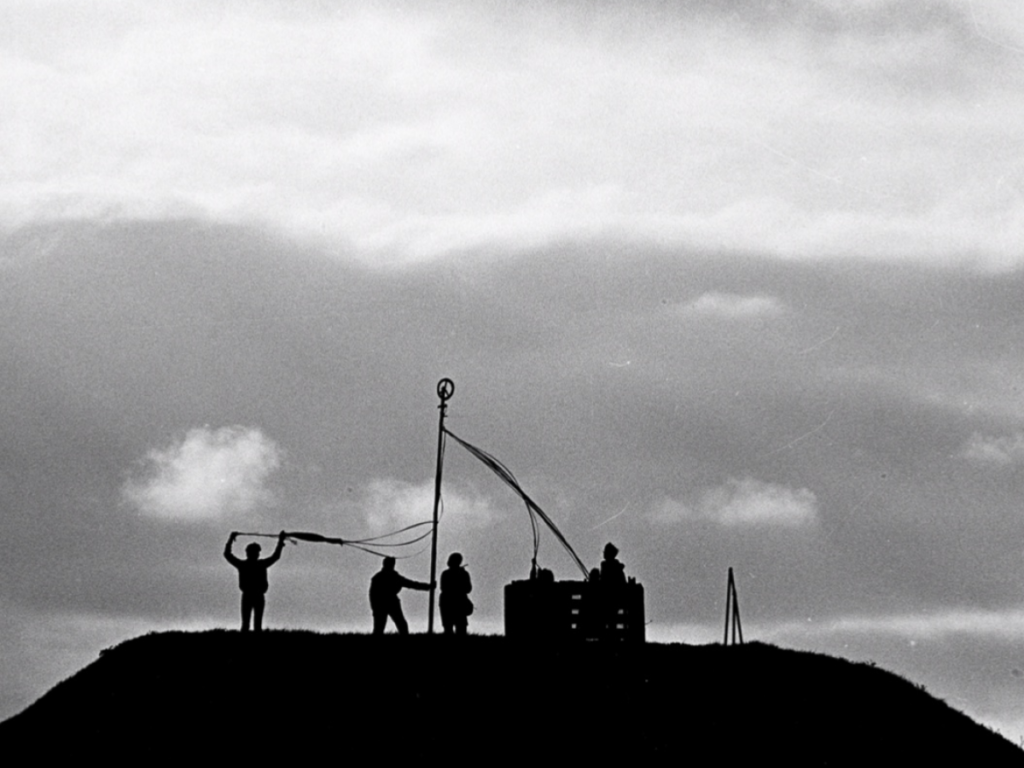 Our name and the associated logo signal our activist stance. They derive from a protest action against nuclear weapons carried out in 1985. Women activists breached the perimeter fence of a British Royal Airforce base, erected a maypole on top of the weapon storage facility at the base and danced around the maypole until they were discovered and arrested.
'Dancing around the maypole' is an old European Mayday tradition, celebrating the arrival of spring. The dancing mostly took place on common land; that is, land which belongs to everyone. Because of this important action and the symbolic meaning associated with dancing around the maypole, the women founders adopted the name The Maypole Fund.